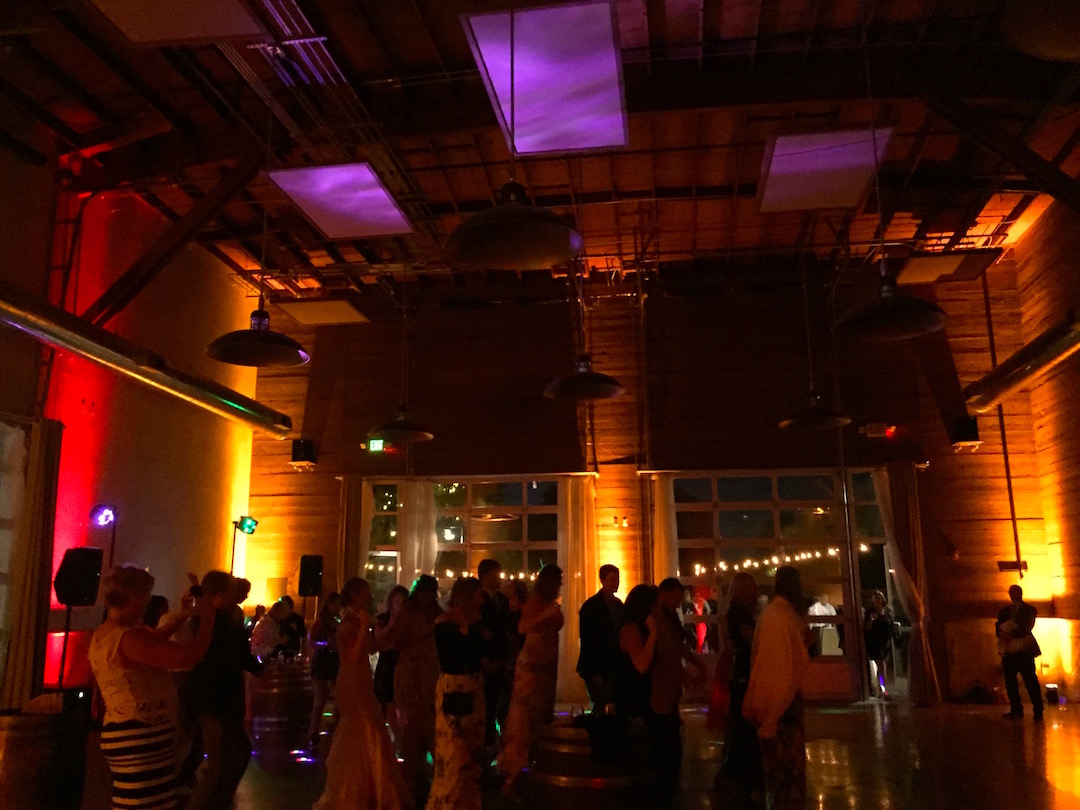 Often overlooked and under valued, good lighting sets the stage for an amazing party.  Straight up, people dance more when the lighting is right.  I have DJ'd beautiful venues with great crowds, but when the dance party came, the lights were too bright, or the sun was still too high in the sky and the party fell flat.  A killer DJ can only do so much when the lighting doesn't feel good.  

Two Solutions…
#1 – start your dance party at dusk (or later).
#2 – ADD UP LIGHTING.  Up Lighting is the most inexpensive way to transform a space from ordinary to extraordinary.  Flowers are beautiful, but do they make people dance?  No. Fancy linens are great, but do they help the Best Man shake his tail feather?  No!  Spending $300-800 on Up Lighting can make or break your dance party…literally.  So when examining your decor and beauty budget, spend a little on lighting.  Even if that means less on flowers and linens.