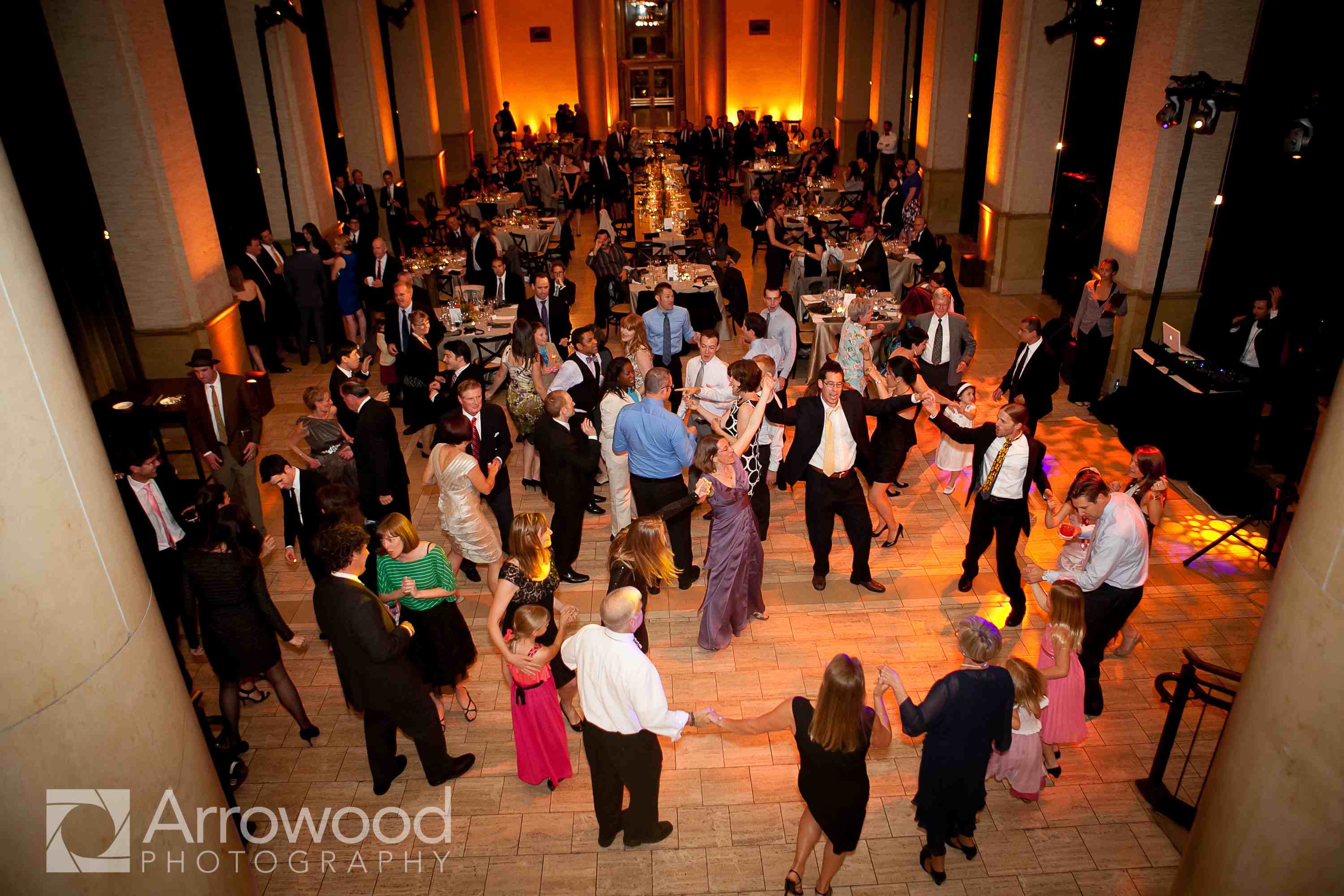 After DJ'ing over 350 weddings in 10 years, I've seen a lot… the good, the weird, the incredible. People look for that "magic ingredient" that will make an INCREDIBLE wedding. Some plan to a T, yet the party is flat. Others wing it and have the time of their lives. Are there things that consistently make or break wedding dance parties? The good news is…YES!
LAYOUT
Your layout matters. Put the Bar near the dance floor. Repeat….put the Bar near the dance floor. It's basic human psychology. If you have to leave the room to get a drink, you will not see when your best friends are acting crazy cutting a rug. Having a Photo Booth? Awesome! Put that near the dance floor too. You want to keep all the party options together in the same zone. People will still take breaks and go outside to catch their breath. Give them every reason to stay near the dance floor and you will literally double the amount of people dancing.
MUSIC REQUESTS
OK this one's obvious, but hear me out. You need a good DJ. Sure. But you need to tell your DJ what music you like and about your crowd. Don't just leave it up to them to figure out. Yes a good DJ should be able to "read a crowd" and adjust, but if he also knows the top 5 songs that you and your friends go crazy for, it's like rocket fuel for your dance party. What about your parents favorite slow song? Or the cheesy songs you hate? Your DJ should know all this. The better prep work you've done, the better job your DJ can SLAM the dance party. Not a big music person? Ask BFFs to help.
DJ SELECTION
And then there's choosing your DJ. Do they DJ weddings regularly? They should. Wedding dance parties are their own creature and experience helps. Are they only skilled at one type of music? If so, they might not be the best choice. You want someone who can move through genres/decades easily with grace. I recently saw a wedding DJ perform and he literally stopped songs half-way through and jumped to a completely different genre with no transition. Ouch! That dance floor sucked! Choose someone who likes what you like, but also has the experience to know when they need to takes the reigns to keep the dance floor packed and exciting.
YOU
That's right….you. You are a key ingredient to a great dance party at your own wedding. Who knew?? Are you on the dance floor? If so, friends and family will be too. Are you at the bar all night taking it easy? Well, your friends will follow your lead. It's that simple. Want more dancing? Go shake it! Your guests think you're the Cat's Meow and they want to be in the cool club. Show them what you want by being the example. I promise you will be happily surprised by who follows your lead.